Mole | Skin Tag Treatment Options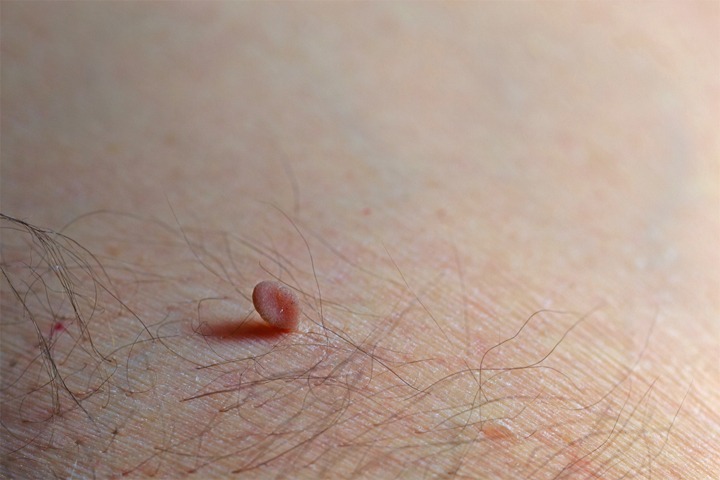 Unsightly or abnormal moles and skin tags can usually be excised in a relatively minor outpatient procedure. Mole and skin tag removal will only require a local anesthetic, and no sedation may be necessary. Leaving these skin aberrations untreated may not only cause cosmetic concerns for you, but in some cases, it also increases your risk of skin cancer if the mole or tag becomes malignant.
You should choose an experienced plastic surgeon that can identify both normal or non-malignant moles as well as abnormal or pre-cancerous moles, and remove them skillfully. Your surgeon will perform the mole and skin tag removal procedure with precision in order to minimize the risk of conspicuous scarring subsequently.
Board certified plastic surgeon Dr. Suzanne Quardt (Dr. Q) provides mole and skin tag removal cosmetic plastic surgery to patients in Woodland Hills, San Fernando Valley, Los Angeles, California, and surrounding communities.
Types of Moles and When to Remove them?
Moles can be categorized into the following types:
Skin tags: These are tiny growths that usually have narrow and small stalks. Skin tags are typically skin-colored, but in some cases, the color may be darker than the surrounding skin. Tags are mostly painless.
Flat moles: Any type of skin irregularity or a dark spot in your skin may be considered as a flat mole.
Raised moles: these are skin growths that can be felt on the surface and may run deep into the dermal layers. Raised moles may occur in different colors compared to your skin color.
Moles are usually benign or non-cancerous, but there is always a risk that a mole could be malignant or may turn cancerous later on. You should consult with your cosmetic plastic surgeon for advice if you have a mole that itches, bleeds or causes pain, or undergoes a sudden change in its color, shape, or size.
Removal Procedure for Moles and Skin Tags
The surgical procedure for mole removal is fairly simple and will be followed by a minor recovery. Depending on how deep the mole may be, your surgeon may perform an excisional surgery, which will require sutures to close the wound. But superficial moles can be shaved, and no sutures will be necessary.
After the mole has been shaved, a natural scab formation will occur in the treated site. The scab will come off in about one week on its own. The underlying skin may be reddish or pink in color, which will gradually blend in with the natural skin color.
Whether the mole is removed through excision surgery or shaving, you should protect the area from sun exposure for several days and keep it completely clean until the wound has fully healed.
Avoid Shaving the Mole Yourself
Some people make the mistake of attempting to remove the mole or skin tag on their body by shaving it off. Only a trained medical professional can determine whether the mole extends below the skin surface, and can remove it using the appropriate technique.
If you do it yourself, you may increase your risk of bleeding or infection. Plastic surgeon Dr. Q receives patients from Woodland Hills, San Fernando Valley, Los Angeles, California, and nearby areas for moles and skin tag removal.
Schedule a Consultation with California Board Certified Plastic Surgeon, Dr. Q
To learn more about the plastic surgery treatments and procedures performed by Board Certified Plastic Surgeon, Dr. Suzanne Quardt (Dr. Q) please contact us at 760-324-2660. To learn more about Dr. Q's Medical Spa please visit drqmedicalspa.com
Dr. Q receives patients from Palm Springs, Palm Desert, Rancho Mirage, Beverly Hills, CA, and other surrounding areas of Southern California.