MTF Transgender Breast Augmentation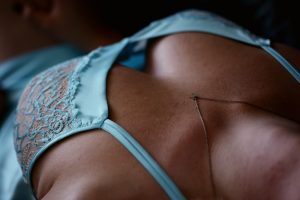 An effective solution for transwomen or non-binary transgender individuals is Male to Female (MTF) & Male to Neutrois (MTN) Reconstruction Chest Surgery or MTF/N breast augmentation.
These individuals desire to attain a more feminine appearance through a surgical procedure that involves the placement of silicone or saline implants to enhance the chest shape and size.
The primary goal of this cosmetic surgery procedure is to make the patient feel more comfortable with their body by better aligning their physical features with their internal sense of self and the self that they would like to showcase to the world.
The relief surgery can improve the feelings of self-confidence as well as body confidence.
The decision to undergo a surgical procedure is a complex one, and one that is shaped by internal philosophies and feelings as well as by extraneous circumstances such as the patient's overall medical condition, their ability to travel for the procedure, and their current financial situation.
Board certified plastic surgeon Dr. Suzanne Quardt (Dr. Q) provides MTF transgender breast augmentation to patients in Palm Springs, Palm Desert, Rancho Mirage, and surrounding locations.
The Decision-Making Process
Similar to any significant life decision, it is normal to experience a certain level of fear and hesitation when coping with the thought of permanent change. A majority of individuals experience a wide array of emotions when evaluating the advantages of surgery with possible complications and side-effects.
The surgeon will provide the patient with detailed information on MTF/N surgical techniques, safety, recovery, and outcomes to enable them to make a well-considered choice.
Complete the Consultation
The patient can schedule a virtual or in-person consultation with the plastic surgeon to understand the procedure, discuss their expectations and body type, and talk about any concerns that they may have regarding the trade-offs, healing, cosmetics, or any other areas that they are curious about.
It is a good idea for patients to create a list of any questions that they may have. In case they have an idea of how they want their body to appear post-surgery, they should gather images to show to their plastic surgeon for reference.
Upon sending in their pictures, the patient should feel completely informed and empowered at the end of the consultation process. The surgeon may ask the patient to do some homework to establish what breast implant size would be most suitable to them.
The surgeon will devote time to answer all the patient's questions in detail. The patient should have a reasonable idea of what will occur from that point onwards and a general timeline for all the milestones ahead, including how long they will need to remain in town following the plastic surgery (if they are visiting from outside).
The Importance of Selecting an Experienced Cosmetic Surgeon
When it comes to plastic surgery, there are no guarantees. But working with a board certified plastic surgeon can ensure top-notch standards of training, safety, and education.
Certain surgeons will perform transgender procedures, while others may not have the appropriate skills to undertake such procedures.
Therefore, it is vital to choose a plastic surgeon whose practice specializes in MTF breast enhancement. The patient should seek clarity on this aspect prior to setting up an appointment to ensure that this is a routine part of the surgeon's practice.
In addition, all board-certified plastic surgeons do not have the skills to undertake MTF surgery. The patient should ask questions about the surgeon's experience and request to see before and after images of previous patients to understand if the surgeon is an appropriate fit to perform their procedure.
Cosmetic surgeon Dr. Suzanne Quardt (Dr. Q) receives patients from Palm Springs, Palm Desert, Rancho Mirage, and nearby areas for MTF breast augmentation.
To learn more about the plastic surgery treatments and procedures performed by Board Certified Plastic Surgeon, Dr. Suzanne Quardt (Dr. Q) please contact us at 760-324-2660. To learn more about Dr. Q's Medical Spa please visit drqmedicalspa.com
Dr. Q receives patients from Palm Springs, Palm Desert, Rancho Mirage, and other suburbs and towns in this part of California.
Photo by Sharon McCutcheon on Unsplash