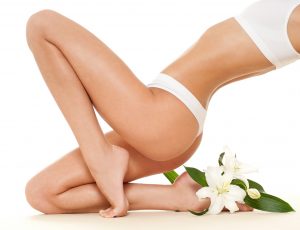 For the past three decades, liposuction has consistently ranked as one of the top cosmetic surgery procedures in the US. This surgery can improve the contours of the body in targeted areas by eliminating excess fatty deposits that do not respond to diet and exercise.
New patients may have questions on whether lipo can assist them with weight loss and to what extent. During the initial consultation, the patient should openly ask certain types of questions to be able to make a poignant choice with ample clarity on the potential advantages and limitations of liposuction.
A dedicated surgeon will answer any questions that the patient may have in an in-depth and transparent way to help them make an enlightened decision. Board certified plastic surgeon Dr. Suzanne Quardt (Dr. Q) provides liposuction to patients in Palm Springs, Palm Desert, Rancho Mirage, and surrounding locations.
Fat Loss vs. Weight Loss Procedures
Many patients are not clear on the differences between fat loss and weight loss procedures, and consider the two to be synonymous. However, a fat loss procedure helps eliminate stubborn fatty pockets in particular body areas which may be causing unappealing bulges and negatively affecting the body contours.
Weight loss procedures, on the other hand, help overweight or obese people experiencing weight-related medical issues, such as hypertension and diabetes, lose weight. Bariatric surgery is a standard procedure which helps suitable candidates lose large amounts of body weight.
Unlike bariatric surgery, liposuction is a fat loss procedure which can be undertaken on one or more body sites to improve contours. Technological advancements have now made liposuction a less invasive body contouring surgery. Unlike weight loss procedures, liposuction does not require the patient to be on a strict diet plan.
Liposuction Makes You Look Slimmer
Liposuction helps reshape the body by removing fatty deposits. But it is not a procedure meant for weight loss. Interesting, it is easier to achieve weight loss through diet and exercise while fat pockets in particular areas are difficult to remove even with a balanced diet and aggressive exercise regimen.
Liposuction has a precise cosmetic effect on body contours which help a person look slimmer. It may seem like the patient has lost weight. However, liposuction actually achieves only the loss of unwanted fat cells.
Permanent Fat Loss
Liposuction plastic surgery does not cause significant weight loss. But patients can be confident that their fat loss will be permanent. Once the fat cells have been eliminated, the adult body cannot reproduce these cells.
However, the fat cells that remain in the treated site may increase in size if the patient puts on weight after the liposuction surgery. To maintain the benefits of lipo in the long-term, patients should follow a balanced diet and exercise program after the surgery.
If a patient does not eat properly or work out as they should then they could gain the weight back and perhaps even more. Now if the patient does not exercise that much and does not eat that much then perhaps they will be able to keep the weight off.
But if the balance is not right between the caloric intake and the amount of exercise they commit themselves to then they may have to sign up for another liposuction session a few months later or a few years later depending on the situation.
Cosmetic surgeon Dr. Q receives patients from Palm Springs, Palm Desert, Rancho Mirage, and nearby areas for liposuction.
To learn more about the plastic surgery treatments and procedures performed by Dr. Suzanne Quardt (Dr. Q) please contact us at 760-324-2660. To learn more about Dr. Q's Medical Spa please visit drqmedicalspa.com