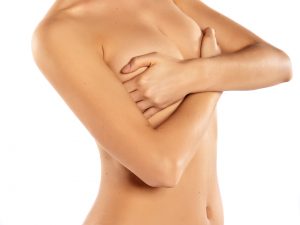 After liposuction plastic surgery, the patient's new body contours will be more or less permanent. Even if the patient puts on a moderate amount of weight following the procedure, their figure will simply become a slightly larger version of their new body shape.
Board certified plastic surgeon Dr. Suzanne Quardt (Dr. Q) provides liposuction to patients in Palm Springs, Palm Desert, Rancho Mirage, and surrounding communities.
Permanent Fat Cell Reduction
The benefit of liposuction is that once the fat cells are eliminated, they will not re-grow in the treatment area. The human body does not typically generate new fat cells after puberty, even if the person puts on a moderate amount of weight. This means that whatever fat cells are removed with liposuction will be gone for good.
Until the patient gains an excessive amount of weight, their new, sleeker figure attained with liposuction will be permanent. But the patient should understand that whatever fat cells still remain in the body following liposuction can become more substantial in size if they put on large amounts of weight.
In addition, the natural aging process of the body will also lead to changes in the patient's figure over the years.
However, patients can be confident that the cosmetic advantages of liposuction cosmetic surgery will always be visible as long as they follow a balanced diet and exercise regimen.
Pregnancy Effects after a Liposuction Surgery
Certain women may harbor concerns about the impact of a future pregnancy on the results of their liposuction surgery. In a majority of cases, patients can be assured that becoming pregnant will not cause permanent changes in the new body shape accomplished with lipo.
In case a woman receives liposuction and subsequently becomes pregnant, puts on weight during the pregnancy, gives birth, and then loses the extra weight gained during the pregnancy, her original lipo outcomes will return. Most women will appear as if they have not undergone a post-liposuction pregnancy at all.
But female liposuction candidates should understand that they should aim to undergo plastic surgery when they do not have plans to become pregnant in the future. Pregnancy can lead to cellulite, stretch marks, and sagging skin in the breast, butt, abdomen, and thigh areas. These cosmetic concerns are not related to liposuction surgery.
Liposuction surgery is meant to reduce fat and sculpt the body to enhance its shape. However, it does not have a significant effect on the removal of stretch marks or cellulite, quality of skin texture, or tightening of loose skin.
Liposuction after the Final Pregnancy
Certain women may develop stubborn fatty pockets in the tummy area because of multiple pregnancies. In case a candidate decides to receive lipo after her final pregnancy, she can expect a dramatic improvement in the shape of her abdomen.
Many patients seeking a flatter and more youthful abdominal area can avoid the more invasive abdominoplasty surgery with liposuction.
When do the Outcomes become Visible?
A majority of patients will be able to attain 90 percent of their final lipo results in around three months following the surgery. The post-op inflammation will resolve slowly.
This may take many months depending on the extent of the procedure as well as the type of liposuction technique that the surgeon uses. After the inflammation resolves completely, the patient can see the full and final outcomes of their liposuction procedure.
Cosmetic surgeon Dr. Q receives patients from Palm Springs, Palm Desert, Rancho Mirage, and nearby areas for liposuction.
To learn more about the plastic surgery treatments and procedures performed by Dr. Suzanne Quardt (Dr. Q) please contact us at 760-324-2660. To learn more about Dr. Q's Medical Spa please visit drqmedicalspa.com