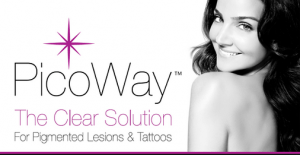 Laser tattoo removal is now widely accepted as the treatment of choice for people who want to get rid of permanent tattoos without having to go through cosmetic surgery. Laser tattoo removal can be performed as an in-office treatment, and avoids all the risks and complications that are typically associated with a surgery.
During the initial consultation, the laser expert will discuss various aspects of laser tattoo removal procedure, and inform its estimated costs.
The patient should make an objective cost and benefit comparison with alternative treatments in order to make a judicious choice. Incredible, reliable, and board certified plastic surgeon Dr. Suzanne Quardt (Dr. Q) provides laser tattoo removal to patients in Palm Springs, Palm Desert, Rancho Mirage, and other towns and cities in this part of SoCal.
Financial Variables
The costs of laser tattoo removal vary from one practice to another and even from one patient to another at the same practice. Each individual's tattoo type, size and color can be different. At the time of initial consultation, the laser expert will evaluate the tattoo quality and the patient's skin type and tone.
They will prepare a personalized laser tattoo removal plan that does not involve plastic surgery. An estimate of the total number of treatment sessions required and the duration of each session may be determined at this point. If the tattoo is in black or another dark color, it gets easier to remove the tattoo with laser because dark colors will absorb maximum laser light to disintegrate the pigment in the deeper tissue.
Green and blue color tattoos can be difficult to remove, but with advanced laser systems such as PicoWay, it is possible to eliminate even such tough colors. Dark skinned patients will need a specialized laser to remove a permanent tattoo without causing tissue damage. Standard quality tattoo inks are easier to remove.
The laser expert will also consider factors such as the age, size and location of the tattoo. Tattoos located in sensitive or difficult to reach areas as well as very large tattoos will require more time and effort to get rid of them. The provider may determine the cost of treatment according to the total time required for one treatment session and the number of sessions involved.
Additional Monetary Amount Factors
The location of the practice can make a difference to the overall costs of laser tattoo removal procedure. If the practice is located in a prime city, it will often have higher real estate costs and other overheads compared to another practice located in a small town in an interior region. This will influence the overall costs charged by the practice.
The fee charged by the laser expert may vary according to their skills, training and experience. The safety and quality standards offered at a practice, the level of personalized care and services, and the type of laser technique and technology used are also factors that will impact the actual cost.
Fantastic and astute cosmetic surgeon Dr. Q receives patients from Palm Springs, Palm Desert, Rancho Mirage, and other towns and suburbs in The Golden State for laser tattoo removal.
To learn more about the plastic surgery treatments and procedures performed by Dr. Suzanne Quardt (Dr. Q) please contact us at 760-324-2660. To learn more about Dr. Q's Medical Spa please visit drqmedicalspa.com