Breast augmentation plastic surgery is designed to enhance the size, volume, and fullness of breasts. However, not everyone may be a good candidate for this procedure, or some patients may benefit more from other procedures such as breast lift.
One of the first goals of a cosmetic surgeon is to educate patients about various aspects of breast augmentation, and help them make an informed choice. Dr. Suzanne Quardt (Dr. Q) makes use of breast augmentation before and after images during initial consultation with her patients in Palm Springs, Palm Desert, Rancho Mirage, and nearby areas.
See all breast augmentation before and after gallery pictures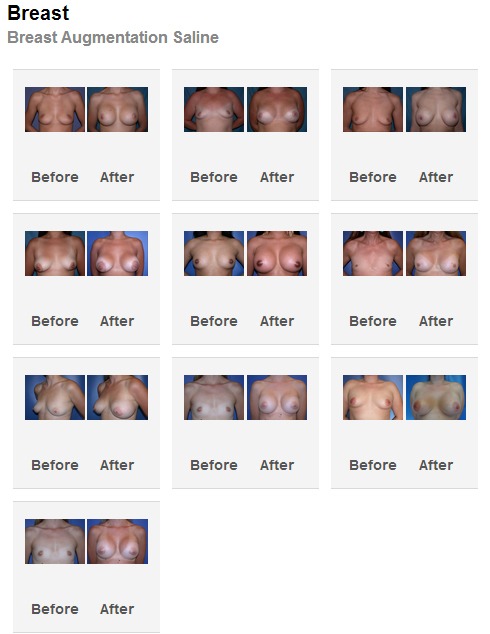 What are Breast Implant Before and After Photographs?
In case of breast implant cosmetic surgery, before and after photos refer to a set of pictures belonging to a previous patient who has gone through the same procedure successfully. The set includes pictures taken prior to the surgery and after the surgery when full effects are visible. The pictures are taken with proper consent of the patient in a discreet manner. The motive is to educate new patients about different aspects of breast augmentation more clearly.
Dr. Q's patients in Palm Springs, Palm Desert, Rancho Mirage, and surrounding locations may review various before and after images for breast augmentation at her office. This can help them understand the effectiveness of the procedure more clearly in order to make an informed decision about it. As an experienced plastic surgeon, Dr. Q believes in the importance of before and after pictures as an effective visual tool to explain a procedure such as breast augmentation surgery.
Advantages
Many new patients may not have a clear idea of what the breast augmentation cosmetic surgery can or cannot do for them. Some patients may only need a breast lift and not a breast implant procedure. In some cases, the patient may benefit more from a combination of breast augmentation with lift. All such treatment options can be explained to the patient more effectively with the help of before and after pictures.
The choice of breast implants can also be a difficult decision for patients. An experienced cosmetic surgeon will provide breast implant before and after pictures to show various options in implant types, sizes, and shapes. The choice that a patient makes regarding implants will often have a significant impact on the final outcome of the procedure. Therefore, breast implant before and after pictures can be very handy for a surgeon during the initial consultation.
Forming Realistic Expectations
A fantastic and knowledgeable plastic surgeon will always try to ensure that the patient forms realistic expectations about breast implant surgery. Patients with a positive outlook, clear aesthetic goals and realistic expectations typically achieve higher satisfaction levels. With the help of before and after pictures, the surgeon can avoid any chance of misunderstanding on the patient's part during initial consultation.
If the patient is not realistic about the outcome, she may feel disappointed in the end, even if the breast augmentation surgery may have been performed with great success. Such unsavory situations can be avoided entirely when the cosmetic surgeon makes use of before and after photos.