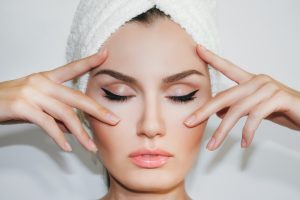 Today, the reduction of facial signs of aging is one of the most commonly requested non-surgical cosmetic procedures.
Many patients are deterred by a surgical procedure such as a facelift to mitigate signs of facial aging. Now FDA approved injectable anti-aging facial procedures, such as Dysport, can be an effective solution for such patients.
Dysport is becoming increasingly popular, even with men who seek to reduce facial wrinkles and frown lines to give their face a more rejuvenated, youthful appearance.
Dysport has been proven to temporarily improve the appearance of moderate to severe frown lines between the brows. It softens the lines between the brows creating natural looking outcomes.
This injectable procedure can create near-instant outcomes that produce a more refreshed and youthful facial appearance. Dysport injectable treatment is a relatively simple and safe procedure, but it should only be performed by a skilled and certified injection provider for successful results.
Board certified plastic surgeon Dr. Suzanne Quardt (Dr. Q) provides Dysport facial wrinkle reduction injections to patients in Palm Springs, Palm Desert, Rancho Mirage, and surrounding locations.
FDA Approved Treatment
In Europe, Dysport has been a very sought-after injectable anti-aging treatment to reduce facial signs of aging. Then, in April 2009, Dysport received US FDA clearance to temporary mitigate moderate to severe frown lines between the brows, or glabellar lines.
Dysport can be an appropriate wrinkle reduction alternative for patients seeking a reduction in signs of aging on the face in a non-surgical manner.
Dysport also comprises the powerful biological agent botulinum toxin Type A, similar to Botox. The injection provider administers this neurotoxin directly into the wrinkle-causing overactive muscle.
When Dysport medication is injected, it causes almost immediate but temporary paralysis in the underlying muscle. This mitigates or removes the associated wrinkle from the face until the time that the muscle remains in a relaxed condition.
Good Candidates
For patients with frown lines or lines that develop on the forehead between the brows, Dysport is an effective cosmetic injectable treatment. Ideal Dysport candidates may be individuals who are unhappy about the appearance of mild to moderate wrinkles on the forehead, crow's feet around the eyes, and other facial wrinkles.
Ideal candidates are under 65 years of age and are not allergic to the cow's milk protein. If there is a skin injection in the planned injection site, this will need to be addressed prior to Dysport treatment.
Procedure
In this procedure, the treatment provider will initially cleanse the planned injection site with alcohol or a disinfectant to minimize infection risks. At times, they may use lidocaine as a local anesthetic to numb the treatment site.
However, in a majority of cases, Dysport is injected without the application of a local anesthetic. This procedure usually involves injecting one injection into five sites that lie between and above the eyebrows.
Results
After Dysport injections, the patient will experience an instantly noticeable difference. However, the complete results of the procedure will usually become visible between 24 to 48 hours are the swelling subsides. The results will last for around four to six months with a single Dysport injectable procedure. The outcomes can differ between patients.
Cosmetic surgeon Dr. Suzanne Quardt (Dr. Q) receives patients from Palm Springs, Palm Desert, Rancho Mirage, and nearby areas for Dysport injectable treatment.
To learn more about the plastic surgery treatments and procedures performed by Board Certified Plastic Surgeon, Dr. Suzanne Quardt (Dr. Q) please contact us at 760-324-2660. To learn more about Dr. Q's Medical Spa please visit drqmedicalspa.com
Dr. Q receives patients from Palm Springs, Palm Desert, Rancho Mirage, and other suburbs and towns in this part of California.