Dermabrasion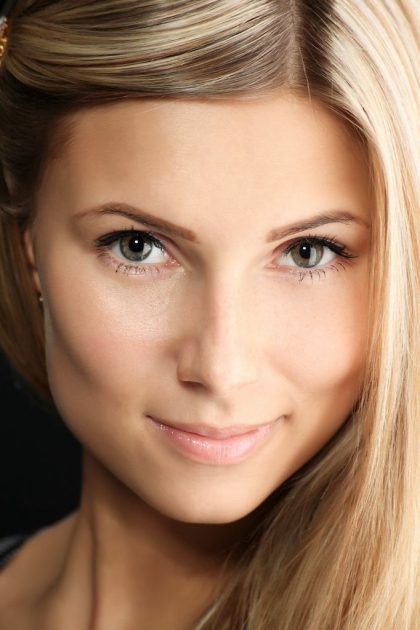 Dermabrasion is a technique used to remove the outer skin layers of the face. It is a popular treatment method to get rid of acne scars, fine lines, sun damaged skin, and uneven skin texture. Dermabrasion involves the use of a rotating instrument on the face. A local anesthetic is used to numb the skin before the procedure to minimize discomfort. It is done on an outpatient basis and you can go home soon after the procedure.
Board certified plastic surgeon Dr. Suzanne Quardt (Dr. Q) provides dermabrasion to patients in Palm Springs, Palm Desert, Rancho Mirage, Beverly Hills, CA, and surrounding locations.
Dermabrasion Procedure
Dermabrasion typically requires local anesthetic. But for more extensive treatment, the surgeon may choose to give you a sedative or use general anesthesia. Once the anesthetic takes hold, an assistant stretches your skin and holds it taut. The expert then moves the dermabrader device across the stretched skin. This device has a rough surface which rotates with the help of a motor.
Small-tipped dermabraders are used on narrow spaces such as the mouth corners. On larger skin patches, surgeons prefer to use a circular dermabrader. Multiple sessions may be necessary to treat larger areas.
Following the procedure, the surgeon uses a moist dressing to cover the treated area. The dressing will be changed the following day and you will be taught to change the dressings on your own after that.
What to
expect after dermabrasion
?
Your surgeon will give instructions on how to dress the treated area, and guide you about the products to use. The treated skin will stay pink and swollen for a few weeks, and you may experience a tingling or burning sensation, too. It takes three months for the pink color to fade, and this indicates a complete healing of the skin.
What the
benefits of dermabrasion
?
Dermabrasion works on the principle of exfoliation which is removal of the outer damaged skin layers. Removal of the older, outer skin reveals the newer skin layers lying below, and gives your skin a smoother and younger look. Dermabrasion is used to treat several conditions of the face such as:
Sun-damaged skin

Wrinkled skin

Acne scars

Injury or surgery induced scars

Uneven skin tone
Pre-malignant skin patches

Rhinophyma or thick, red skin on the nose
Several other techniques are also available to treat these conditions. Your cosmetic surgeon can guide you about which one will be the best fit for your particular condition.
Who is
not a candidate for dermabrasion
?
Dermabrasion is not recommended for persons who suffer from skin conditions such as:
Inflammatory acne

Repeated flare-ups of herpes

Radiation burns

Naturally very dark skin tone
Persons on medications that cause thinning of skin as a side effect are also not suitable for dermabrasion. If you want to get rid of tattoos, dermabrasion may work, but laser treatment is a faster and more effective procedure.
Cosmetic surgeon Dr. Suzanne Quardt receives patients from Palm Springs, Palm Desert, Rancho Mirage, Beverly Hills, CA, and nearby areas for dermabrasion.
Schedule a Consultation with California Board Certified Plastic Surgeon, Dr. Q
To learn more about the plastic surgery treatments and procedures performed by Board Certified Plastic Surgeon, Dr. Suzanne Quardt (Dr. Q) please contact us at 760-324-2660. To learn more about Dr. Q's Medical Spa please visit drqmedicalspa.com
Dr. Q receives patients from Palm Springs, Palm Desert, Rancho Mirage, CA, and other suburbs and towns in this part of California.