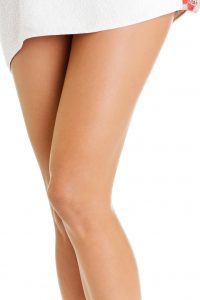 One of the increasingly popular aesthetic procedures for women today is labiaplasty cosmetic surgery. Women are more willing to seek solutions to improve their sexual aesthetics and restore a more youthful personal look and feel. Innovative surgical labiaplasty techniques have made the procedure more effective and less invasive.
Dr. Suzanne Quardt (Dr. Q) is a board certified plastic surgeon providing a host of aesthetic procedures, both surgical and non-surgical. Dr. Q is an expert in vaginal tightening labiaplasty surgery. Women in Palm Springs, Palm Desert , Rancho Mirage, and surrounding locations have an opportunity to receive this treatment from Dr. Q.
Vaginal Tightening and Rejuvenation
Vaginal skin and tissue can become loose due to aging, childbirth, heredity or other factors. The external as well as internal structures of the vagina may experience laxity, which can cause physical as well as emotional concerns for a woman. Vaginal rejuvenation plastic surgery procedures can be performed using general or local anesthesia with mild sedation.
Vaginal tightening is usually performed as an outpatient surgery, and will be completed in less than two hours. Either anterior or posterior or both vaginal walls may be tightened during the surgery. The surgeon will rebuild the vaginal structures that give support to the vagina and allow it to contract. The muscle and tissue around the vagina will also be tightened to narrow the vaginal canal and opening to improve contraction.
Labiaplasty
Elongation of the labia may take place over time due to aging factors, childbirth, injury, or illness. The cosmetic surgeon can perform labiaplasty to correct both aesthetic and functional aspects of the labia. Labiaplasty is usually performed to reduce the size and improve the shape of labia minora as well as labia majora. In some cases, the labia minora alone may need improvement.
The surgeon will trim the excess labial tissue to make it tighter. Adequate tissue laxity of the stretchable tissue should be retained before reducing the size to ensure smaller but more natural looking labia. Incisions will be placed in discreet locations and closed with absorbable sutures once the surgery is over. Leading cosmetic surgeon Dr. Q receives patients from Palm Springs, Palm Desert, Rancho Mirage, and nearby areas for labiaplasty.
Labiaplasty Repair
During the primary labiaplasty, if the blood supply gets injured, the patient may have to receive a labiaplasty repair surgery from a highly trained and experienced plastic surgeon. A few months gap will be required for complete healing following a failed labiaplasty in order to perform repair. Patients choose Dr. Q for labiaplasty because of her advanced expertise, latest training and top track record of success in cosmetic surgery procedures.
The degree of vaginal deformity and the specific labiaplasty revision technique chosen by the surgeon will determine how long the labiaplasty repair procedure will last. It can range from as little as one hour to as many as five hours. Revision procedures are typically more difficult and complex. Patients should ideally choose a fully trained and board certified plastic surgeon in order to achieve stellar, ideal, and impressive outcomes the first time itself.
To learn more about the plastic surgery treatments and procedures performed by Dr. Suzanne Quardt (Dr. Q) please contact us at 760-324-2660. To learn more about Dr. Q's Medical Spa please visit drqmedicalspa.com