Spider Veins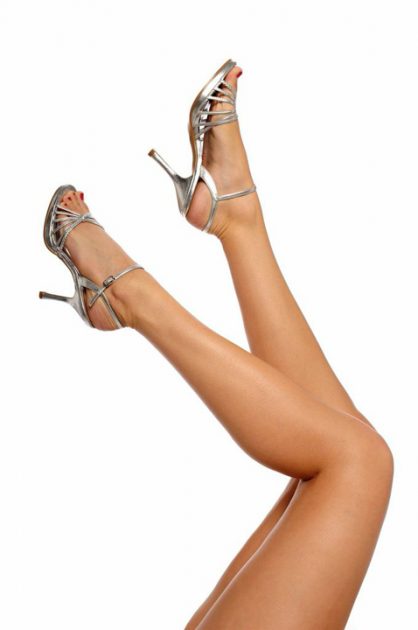 There are several options for removing spider veins, which are characterized by a weblike network of blood vessels or thin red lines. These veins generally appear on the feet and legs. Spider veins are usually harmless. However, they can cause burning, pain, and aching when you have been standing for a long period of time.
An experiences surgeon will recommend one or more time-tested treatment options if you have symptoms or are concerned about the appearance of spider veins. Board certified plastic surgeon Dr. Suzanne Quardt (Dr. Q) provides spider veins treatment to patients in Palm Springs, Palm Desert, Rancho Mirage, Beverly Hills, CA, and surrounding locations.
Sclerotherapy
Your doctor will inject your vein with a special solution that scars and closes the vein completely. This will cause blood to reroute through other healthier veins in the body. Treated spider veins tend to disappear in a few weeks. You should know that the same vein may require repeated injecting. Sclerotherapy is an effective treatment if performed correctly.
The procedure doesn't require anesthesia and can be performed in the doctor's office. Side effects of this procedure include itching, swelling, and changes in skin color in the treated area.
Endovenous Laser Ablation
This type of therapy involves sending strong bursts of light in the vein. This slowly makes the vein disappear. There is a more advanced form of endovenous ablation that makes use of radiofrequency energy instead of light. Both procedures don't require needles or incisions.
Endovenous laser ablation is sometimes less effective as compared to sclerotherapy. This is especially true for larger veins. Side effects of the treatment include bruising, redness, swelling, itching, and permanent skin tone changes.
Blood vessels tend to fade over several months after spider vein treatment. However, they may not completely disappear.
Planning the Treatment
A vein specialist will examine your spider veins during the initial consultation. They will evaluate your personal requirements as well. The treatment provider will develop customized treatment plans based on this evaluation. Usually, spider vein treatment plans involve laser therapy or sclerotherapy. The treatment provider will assess all your medical records to see if there is any history of vascular problems.
Compression Garment
You will be asked to wear a compression wrap following the treatment. For larger veins, you will be asked to leave the compression garment overnight. Compression garment is worn so that the vein wall scars down and sticks. This is to prevent blood from getting into the vein.
Spider veins don't return once they have been treated. However, there is a high possibility that you may get new ones. No spider vein treatment is a one-and-done process. It may take 2 – 3 visits for achieving final results. This will need to be followed with maintenance visits.
Post-Operative Healing
The treatment provider may recommend a cream or a gel for expediting bruise healing. You may be asked to use an ice pack during the initial 1 – 2 days. Cosmetic surgeon Dr. Q receives patients from Palm Springs, Palm Desert, Rancho Mirage, Beverly Hills, CA, and nearby areas for spider veins treatment.
Contact Board Certified Plastic Surgeon, Dr. Suzanne Quardt (Dr. Q) in Rancho Mirage, California
To learn more about the plastic surgery treatments and procedures performed by Board Certified Plastic Surgeon, Dr. Suzanne Quardt (Dr. Q) please contact us at 760-324-2660. To learn more about Dr. Q's Medical Spa please visit drqmedicalspa.com
Dr. Q receives patients from Palm Springs, Palm Desert, Rancho Mirage, Beverly Hills CA, and other Southern California areas.