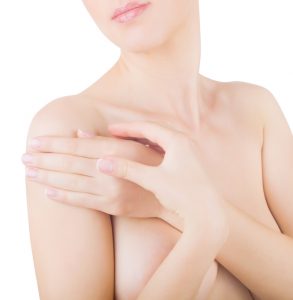 The recovery process for each breast augmentation with lift patient is unique, depending on their age, medical condition, extent of surgery involved, and their natural ability to heal. During your initial consultation, your surgeon will discuss all aspects of the cosmetic surgery procedure, including the estimated recovery.
You can plan your surgery appropriately during a time when you can commit yourself to an uninterrupted recovery and downtime as needed. Some advance planning for your recovery will make the process easier, and help in faster healing.
Board certified plastic surgeon Dr. Suzanne Quardt provides breast lift with implants surgery to patients in Palm Springs, Palm Desert, Rancho Mirage, and surrounding communities.
Recovery in the First Few Weeks
Following your breast lift with augmentation plastic surgery, you may be able to return home the same day. But you should restrict your movements at least for the first 24 to 48 hours, and preferably have someone to help you with the chores during this early period.
Your surgeon may encourage you to perform short walks at home and perform light activities from the third day. This will promote blood flow to your incision sites and support the healing process. In the first few days, you could experience mild pain and discomfort in the treated areas. Minor oozing of fluid from the incision sites is also normal.
Your surgeon will prescribe oral pain medications to keep you comfortable in this phase. The temporary drains and sutures may be removed around the end of first week. Bruising will resolve rapidly from the second week, but swelling in the incision areas will disappear gradually over several weeks or months.
You should plan to take at least one week off from work, and continue to avoid vigorous physical activities, bending, lifting of heavy weights, and raising the arms over the head for three to four weeks.
Breast Lift with Implants Recovery – Do's
Continue to wear your special surgical bra all the time (except when bathing) for a few weeks until your surgeon allows you to remove it. This bra will provide extra support to your breasts and apply gentle pressure to enable your breast tissue to heal well without much swelling.

Keep your incision sites clean, dry and covered as per your surgeon's instructions.

If you are choosing to have massage therapy at the advice of your surgeon, take care to do it under the supervision of a trained therapist.

Make sure to visit your surgeon's office on the appointed days for follow-ups so that they can monitor your progress.
Breast Lift with Implants Recovery – Don'ts
Do not sleep on your abdomen or sides for the first few weeks to allow your breasts to heal without excessive pressure on the incisions.

Do not smoke for a few days or weeks after your surgeon as instructed by your surgeon.

Do not take blood thinning medications during the early recovery phase until your surgeon allows it.

Do not perform any activities in the first month that are going to put extra strain on your chest.
Cosmetic surgeon Dr. Suzanne Quardt receives patients from Palm Springs, Palm Desert, Rancho Mirage, and nearby areas for breast lift with implants surgery.

Contact Us to Schedule a Consultation
To learn more about the plastic surgery treatments and procedures performed by Board Certified Plastic Surgeon, Dr. Suzanne Quardt (Dr. Q) please contact us at 760-324-2660. To learn more about Dr. Q's Medical Spa please visit drqmedicalspa.com
Dr. Q receives patients from Palm Springs, Palm Desert, Rancho Mirage, and other suburbs and towns in this part of California.