Buttock Augmentation Surgery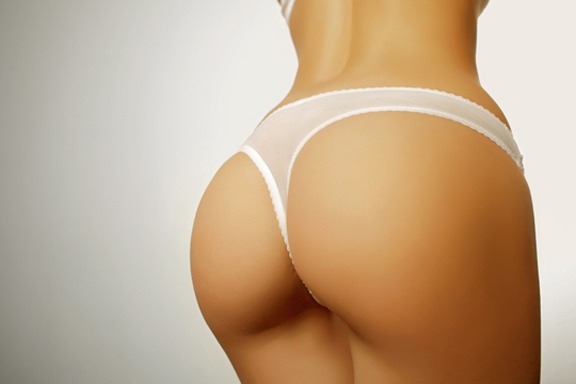 A cosmetic surgery such as butt lift or buttock augmentation is not just science, but also an art. Patients need to invest enough time in finding the right surgeon that can offer both safe, sustainable results and excellent aesthetics. Your goal should be to achieve the targeted goals in the least invasive manner. This is only possible if you work with a talented surgeon.
Board certified plastic surgeon Dr. Suzanne Quardt (Dr. Q) provides buttock augmentation enhancement to patients in Palm Springs, Palm Desert, Rancho Mirage, Beverly Hills, CA, and surrounding locations.
Checklist for Finding the Right Surgeon
These questions can help you determine if a surgeon is appropriate for you or not:
What is your experience, qualifications, and professional credentials?
How many years of experience do you have in cosmetic, plastic, and reconstructive surgery?
How many cosmetic surgeries have you performed?
Do you have before and after images of prior work?
What technique do you recommend for attaining my aesthetic goals?
Selecting a Board-Certified Plastic Surgeon
It can be difficult to find the best possible plastic surgeon for first time patients seeking complicated procedures, like Brazilian butt lift or buttock augmentation. One of the first characteristics you should look for is whether the surgeon is board certified or not.
The certification acts as an automatic assurance that the plastic surgeon has spent certain number of years in surgical training, including cosmetic surgery. General surgeons may not be equipped for performing these specialized surgeries, unless they have training in performing plastic surgery.
Typically, high quality standards and best practices are invested by board-certified plastic surgeons. They also tend to adopt innovative and advanced techniques and technology. They follow the latest safety protocols and pursue continuing education with an aim for delivering the best possible results to the patients.
Artistic Sensibility and Surgical Skills
Your plastic surgeon for buttock augmentation enhancement procedure should have authoritative surgical training and skills. They should also have deep artistic sensibilities for creating the right size and shape of the buttocks. They should be able to produce healthy and long-lasting results by adopting a holistic approach. The outcome should be as per your aesthetic desires.
Research Thoroughly
You should carry out extensive and thorough research before finalizing on a cosmetic surgeon. You should learn as much as possible about the practice and background of the surgeon by going through their website and online reviews. You should not refrain from requesting for buttock augmentation before and after photos including past patient testimonials. This will help you understand their skills and reputation in a better manner.
Personalized Care
It's paramount to look for a surgeon, such as Dr. Suzanne Quardt, who along with her team is committed to offer personalized attention and care to all patients. Regardless of whether you come in for a butt lift procedure, buttock augmentation, or any other cosmetic procedure, the team will take care of you. Their successful practice is a testament to this.
Dr. Q is known for carefully evaluating a patient's specific anatomy and individual plastic goals for creating customized surgical plans. Cosmetic surgeon Dr. Suzanne Quardt (Dr. Q) receives patients from Palm Springs, Palm Desert, Rancho Mirage, Beverly Hills, CA, and nearby areas for buttock augmentation enhancement surgery.
Contact Board Certified Plastic Surgeon, Dr. Suzanne Quardt (Dr. Q) in Rancho Mirage, California
To learn more about the plastic surgery treatments and procedures performed by Board Certified Plastic Surgeon, Dr. Suzanne Quardt (Dr. Q) please contact us at 760-324-2660. To learn more about Dr. Q's Medical Spa please visit drqmedicalspa.com
Dr. Q receives patients from Palm Springs, Palm Desert, Rancho Mirage, Beverly Hills CA, and other Southern California areas.