Spider Vein Treatment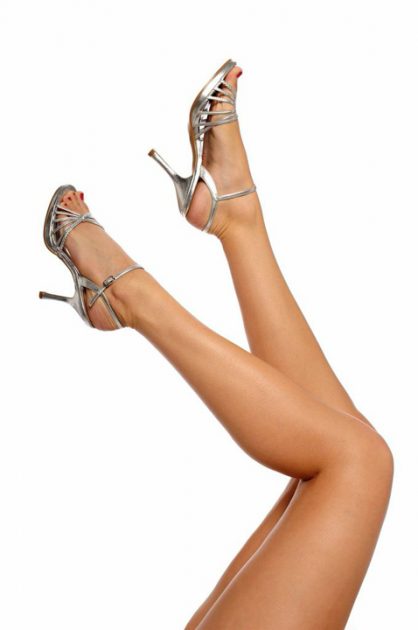 Spider vein removal med spa procedure has become less invasive and safe over the years. This is owing to advancements in different techniques and technologies. During the pre-treatment consultation, your vein specialist will inform you about different treatment options available to you. They will discuss all individual estimated costs too.
You should determine the surgeon's experience while choosing a board-certified plastic surgeon for your spider vein treatment. You should remember that the final cost of the procedure is only as important as your comfort. Board certified plastic surgeon Dr. Suzanne Quardt (Dr. Q) provides spider vein treatment to patients in Palm Springs, Palm Desert, Rancho Mirage, Beverly Hills, CA, and surrounding locations.
Cost Factors
Spider vein therapy can involve an advanced foam sclerotherapy or the more traditional form. Spider veins can be treated using laser treatments too. Precise results can only be ensured through foam sclerotherapy and ultrasound guidance.
During the pre-treatment consultation and diagnosis, the vein specialist will recommend an ideal option based on your unique goals. They will explain all estimated costs to you. Extent of treatment will be determined by the treatment provider after taking into account the size, number, and location of spider veins.
Estimated costs will be determined based on the recommended treatment option. Vein experts will recommend a combination of RF treatment or laser treatment with sclerotherapy in some cases. This is usually recommended in severe cases of spider veins. Multiple treatment sessions may be required for getting rid of stubborn spider veins.
The overall monetary amount is determined based on the type of techniques and technologies used. It is also based on the time invested in treatment. Committed treatment providers will ensure that your spider vein treatment has transparent pricing. Estimated costs should not involve any hidden charges. Post-operative patient care should also be covered. Individualized care and attention should be available for every patient.
Number of Sessions
Cost of sclerotherapy medical treatment for spider vein removal can differ between two patients getting the treatment at the same facility. The number of sessions required depends on the severity of the problem. Severe spider vein cases may require more than 2 sessions. This is when most patients get the desired results in just 1 – 2 sessions.
Targeted area may require retreatment by surgeons in case of stubborn spider veins. If the situation demands, another technique may need to be performed in combination with the sclerotherapy. This can affect the overall financial picture.
Insurance and Financing
Insurance coverage can be obtained by patients for treating varicose veins and spider veins. This depends on the nature of the vein condition and extent of treatment required. Patients should discuss the possibility of getting insurance coverage after consulting with a surgeon.
The treatment provider's office will help you with the insurance documentation and provide assistance for gaining partial or full coverage. You may not be covered by insurance if you are seeking vein treatment for only cosmetic purposes.
You may need to pay for the treatment out-of-pocket in case the procedure is purely meant for cosmetic enhancement. Cosmetic surgeon Dr. Q receives patients from Palm Springs, Palm Desert, Rancho Mirage, Beverly Hills, CA, and nearby areas for spider vein treatment.
Contact Board Certified Plastic Surgeon, Dr. Suzanne Quardt (Dr. Q) in Rancho Mirage, California
To learn more about the plastic surgery treatments and procedures performed by Board Certified Plastic Surgeon, Dr. Suzanne Quardt (Dr. Q) please contact us at 760-324-2660. To learn more about Dr. Q's Medical Spa please visit drqmedicalspa.com
Dr. Q receives patients from Palm Springs, Palm Desert, Rancho Mirage, Beverly Hills CA, and other Southern California areas.