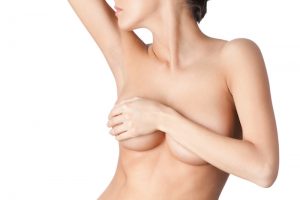 The choice of a surgeon for the breast implant removal cosmetic surgery is a decision that will impact the patient's life for years to come, if not her entire lifetime. A successful surgery will provide the patient significant benefits as long as a skilled and experienced plastic surgeon performs it.
The risk of poor results increases in the hands of a relatively less trained or inexperienced surgeon. This may lead to additional costs, time as well as frustration for the patient in the end.
Patients seeking breast implant removal should choose an experienced plastic surgeon also because this procedure is relatively more complicated than the original breast augmentation. Any mistakes in surgery could cause a ranged of unwanted health and cosmetic consequences and complications during or after the surgical procedure as well as extra costs related to revision surgeries.
Board certified plastic surgeon Dr. Suzanne Quardt (Dr. Q) provides breast implant removal to patients in Palm Springs, Palm Desert, Rancho Mirage, and surrounding locations.
En Bloc Breast Implant Removal
Your breast explant surgeon should have adequate experience in performing en bloc implant removal. When the surgeon withdraws the scar tissue (or capsule) and breast implant together, with the breast implant still inside the intact scar tissue capsule, it is termed as en bloc capsulectomy. This technique is particularly useful if the implants contain silicone gel, are very old, or punctured.
En bloc capsulectomy allows the silicone and other chemicals to remain confined in the intact scar tissue capsule when it is taken out. En bloc removal checks silicone, bacteria, and other chemicals from escaping into the patient's body during the surgical procedure. It needs a bigger incision (which could mean a slightly larger scar), but it is worth the effort because it eliminates the risk of silicone gel leakage that can cause illness.
It's vital to note that en bloc removal may not be feasible in all cases, and the surgeon may not know if this procedure can be undertaken until you are in surgery. For instance, if the scar tissue capsule is very delicate or attached tightly to the chest wall, en bloc surgical procedure may not be feasible.
Total Capsulectomy
En bloc implant removal plastic surgery is also sometimes called total capsulectomy. However, these are not really identical procedures. A total capsulectomy is not always undertaken using the exact en bloc technique.
A total capsulectomy involves the withdrawal of the implant and the whole scar tissue (the capsule that grows around the implant). But in the course of a total capsulectomy, the breast implant is not essentially withdrawn while it is still inside the scar tissue capsule (which is the en bloc method).
Make a Careful Choice
Once you have chosen an experienced board certified plastic surgeon, you need to ensure your surgeon understands your concerns and goals. You may ask the surgeon how many en bloc or total capsulectomy surgeries he or she has undertaken in the past.
You may also request to speak to one of your surgeon's patients who have had en bloc removal surgery in order to know about her first-hand experience with the procedure. You should request to see a few breast implant removal before and after pictures as well. It is essential that you and your surgeon are on the same page about your priorities for the surgery.
Cosmetic surgeon Dr. Suzanne Quardt receives patients from Palm Springs, Palm Desert, Rancho Mirage, and nearby areas for breast implant removal.
To learn more about the plastic surgery treatments and procedures performed by Board Certified Plastic Surgeon, Dr. Suzanne Quardt (Dr. Q) please contact us at 760-324-2660. To learn more about Dr. Q's Medical Spa please visit drqmedicalspa.com
Dr. Q receives patients from Palm Springs, Palm Desert, Rancho Mirage, and other suburbs and towns in this part of California.