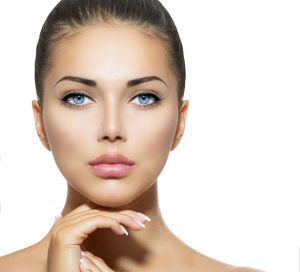 Botulinum toxin type A is a powerful neurotoxin that constitutes the key ingredient in Botox Cosmetic. Botox is currently the most popular facial rejuvenation non-surgical alternative for people who want to avoid cosmetic surgery. One of the primary reasons behind the consistent popularity of Botox is that the treatment involves virtually no downtime or a recovery process.
During the Botox consultation, the treatment provider will explain to the patient about the potential benefits and limitations of the injections, including the recovery aspects. The patient should objectively compare Botox against other treatment options, and then make a choice. Dr. Suzanne Quardt (Dr. Q) is a board certified plastic surgeon providing Botox injections to patients in Palm Springs, Palm Desert, Rancho Mirage, and surrounding locations.
Quick and Easy Procedure
As long as the Botox injections are administered by a qualified Botox expert, the patient will not have to worry about side effects or complications. An efficient provider will identify the correct target sites for injections, and complete the entire treatment in less than 30 minutes. The patient will not have to make any special preparation or worry about post-treatment care.
For people who want to avoid plastic surgery, particularly working people who do not want to go through an extended recovery process, Botox serves as a useful alternative. Working people can even choose to receive their treatment during lunch time from work, and simply go back to work after the treatment session is over.
The patient should only take care to avoid lying down for about four hours after the Botox injectable treatment. This much time period is essential to allow for the botulinum toxin to spread properly in the injected areas. Massage of the injection sites as well as any vigorous activities or exercises should also be avoided for about 24 hours following Botox injections.
Side Effects
As long as the Botox injections are administered by a qualified professional, the chances of major side effects are negligible. However, the patient may experience temporary minor side effects such as mild bruising, swelling, and redness in the injection sites. Some patients may also complain of minor headache.
The side effects will normally resolve without the need for any treatment in about two to three days. Makeup can be applied from the second day after the procedure to camouflage any effects of bruising and swelling.
For one or two days, the patient should refrain from doing physical workouts or playing an outdoor sport. It is also important to avoid using any blood thinners such as aspirin or ibuprofen for about two days after the Botox treatment.
Results
Most patients will be able to see noticeable reduction in fine lines and wrinkles in the treated areas after Botox injections. It will take about one week for full results to appear as the bruising and swelling gets resolved. Patients can usually sustain the benefits of Botox for about three to four months. Judicious and proven cosmetic surgeon Dr. Q receives patients from Palm Springs, Palm Desert, Rancho Mirage, and other communities across the horizon for Botox injections.

To learn more about the plastic surgery treatments and procedures performed by Dr. Suzanne Quardt (Dr. Q) please contact us at 760-324-2660. To learn more about Dr. Q's Medical Spa please visit drqmedicalspa.com