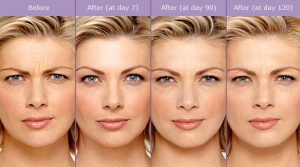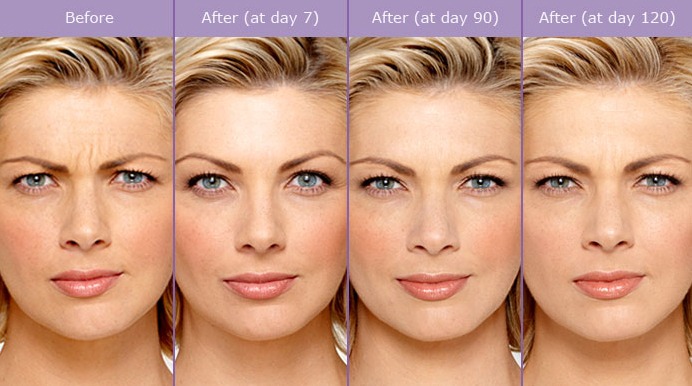 One of the most common aesthetic concerns for both women and men is the appearance of aging lines on the face. While cosmetic surgery options are available to address facial wrinkles and lines, not every individual is inclined to choose surgery. Botox injectable treatment is a proven, remarkable, and effective alternative in such cases. With Botox, the patient can enjoy a smoother, wrinkle-free face for four to six months with a simple injection procedure.
In 2002, the FDA gave its approval to Botox for cosmetic reduction of fine lines and wrinkles on the face. Ever since then, the procedure remained the leading non-surgical facial anti-aging treatment. Millions of women and men benefit every year from Botox Cosmetic injections. Board certified plastic surgeon Dr. Suzanne Quardt (Dr. Q) provides Botox to patients in Palm Springs, Palm Desert, Rancho Mirage, and surrounding locations.
Aesthetic Benefits
Botox was originally approved by the FDA for the cosmetic reduction of frown lines between the brows and on the forehead. In 2013, the FDA further approved Botox for the cosmetic reduction of crow's feet around the eyes. Botox certified providers also use Botox safely and effectively for non-label aesthetic purposes, such as diminishing wrinkles and lines around the nasal base and other facial areas.
While Botox is highly popular as an independent facial anti-aging procedure, it is also used as a support treatment along with facial cosmetic surgeries such as facelift, brow lift or eyelid lift to create optimal outcomes. Innovative combinations include Botox along with dermal filler injections such as Restylane and Juvederm to perform "liquid facelift" non-surgical procedure. Dr. Q receives patients from Palm Springs, Palm Desert, Rancho Mirage, and nearby areas for Botox facial treatment.
Treatment for Specific Facial Areas
A Botox treatment provider may treat fine lines and minor wrinkles in the following specific areas with highly effective outcomes:
Eyes
Dynamic wrinkles and lines can occur around the eyes due to repetitive motion of eye muscles and facial expressions. Such lines generally respond very effectively to Botox. The treatment will relax only the overactive, wrinkle forming facial muscles, and the nerves of sensation. Therefore, the patient will not experience any loss of sensation with Botox in the injection sites.
Brows
Frowning, laughing, and smiling are common expressions that can create permanent lines between the brows over a period of time. Botox treatment has been specially designed to reduce moderate to severe frown lines in a significant manner. It is equally effective for men who need to reduce the appearance of deep furrows between the brows.
Forehead
Aging can cause permanent creases on the forehead, which can make the face appear tired or old. Botox can mitigate the appearance of these lines. Forehead lines are horizontal, which are easier and more effective to treat with Botox.
Jaw Contouring
In recent years, Botox treatment experts have been successfully applying Botox to improve jaw contours. Oversized jaw muscles that are used for chewing can make the face look square shaped and awkward. Botox injections can be used at strategic points to create a more oval shaped and natural looking face.
To learn more about the plastic surgery treatments and procedures performed by Dr. Suzanne Quardt (Dr. Q) please contact us at 760-324-2660. To learn more about Dr. Q's Medical Spa please visit drqmedicalspa.com