Most people considering rhinoplasty cosmetic surgery are concerned about their nasal appearance and want to make their facial features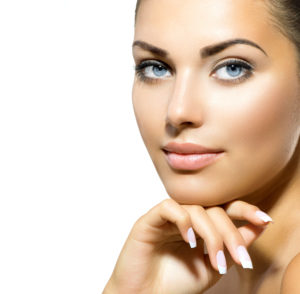 more balanced.
A small number of nose reshaping candidates seek this procedure due to functional and breathing difficulties arising from anatomical abnormalities or a previous ineffective rhinoplasty.
Ideal rhinoplasty candidates are in good overall health, comprehend the risks associated with the procedure, and have realistic expectations from the outcomes of the surgery. The surgeon will assess the patient's overall medical condition, facial and nasal structure, quality and type of skin, and review their health records to determine their fitness for nose reshaping.
Prudent board certified plastic surgeon Dr. Suzanne Quardt (Dr. Q) provides rhinoplasty to patients in Palm Springs, Palm Desert, Rancho Mirage, and surrounding communities in this part of the nation.
Candidacy
Candidates for rhinoplasty surgery are usually people who are unhappy about their nasal size or shape relative to other features of the face. Some candidates may be suffering from functional issues such as breathing problems or discomfort brought about by previous nose surgery, congenital deformities, or an injury.
Suitable nose plastic surgery candidates are adults in good overall health with clear aesthetic objectives as well as realistic expectations. Furthermore, they should be aware of the risks associated with the surgery. Ideal candidates are inclined to follow the surgeon's pre and post-operative care guidelines dedicatedly to attain safe and predictable outcomes.
Areas of Concern
Nose reshaping candidates typically have one or more of these concerns regarding the shape of their nose:
In comparison to other facial features, the nose is too large or too small.

The nasal bridge has an unattractive bump or hump

The nose base is wide

The nasal tip is protuberant, droopy, or too large

The tip is flat or bulbous

The nostrils are oversized, pinched or flared

The nose seems off-center or crooked

The nose is asymmetrical because of an injury

The nose has anatomical abnormalities which make breathing through the nose challenging for the patient
Teen Candidates
Nose reshaping is an increasingly popular procedure among teenagers. But every teen is not a suitable rhinoplasty candidate. The surgeon will assess in-depth whether rhinoplasty is an appropriate option for a teen candidate.
They will evaluate self-confidence issues that the teen may be facing. The surgeon will also determine whether the teen is undergoing the procedure by their own choice or due to parental or peer pressure.
Some surgeons recommend that girl candidates should undergo rhinoplasty not before the age of 14 or 15. Boy candidates should ideally wait for some more years beyond this age before considering rhinoplasty. Regardless, the surgeon will only perform the nose reshaping procedure after the candidate's nose is fully developed.
Candidate's Objectives
In case the candidate seeks to enhance the balance between their facial features via nose surgery, the surgeon will assess the relationship between the nose and chin prior to recommending a suitable surgical plan. Focused cosmetic surgeon Dr. Q receives patients from Palm Springs, Palm Desert, Rancho Mirage, and nearby areas across the horizon.
To learn more about the plastic surgery treatments and procedures performed by Dr. Suzanne Quardt (Dr. Q) please contact us at 760-324-2660. To learn more about Dr. Q's Medical Spa please visit drqmedicalspa.com