Breast augmentation cosmetic surgery is a major decision that the patient will have to live with for a number of years, if not her entire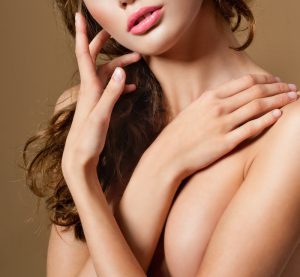 lifetime.
Therefore, it is crucial to choose a well-qualified and experienced breast surgeon for this procedure. A woman can achieve a higher level of self-esteem and personal confidence with breast augmentation surgery.
But in the hands of an inexperienced plastic surgeon, a patient faces the possibility of poor outcomes which can lead to disappointment and the investment of additional time and money in revision surgery.
Accomplished board certified plastic surgeon Dr. Suzanne Quardt (Dr. Q) provides breast augmentation to patients in Palm Springs, Palm Desert, Rancho Mirage, and surrounding locations in this area of the state.
Choosing an ABPS Board Certified Surgeon
Making sure that the American Board of Plastic Surgery (ABPS) has certified your plastic surgeon is essential. Many patients believe that state boards offer them a reliable way to ensure that the surgeon they choose is qualified to perform the surgeries they advertise.
However, it is not a state government requirement for a surgeon to be trained in the specific procedures that they offer to patients.
This makes it vital for a woman to choose a breast augmentation surgeon with an ABPS board certification in plastic surgery. These surgeons must undergo a specific minimum number of years of training in surgery after medical school along with completing at least two years of plastic surgery residency training to acquire this prestigious certification.
Personal Rapport and Comfort Level
It is also essential for the patient to understand how the surgeon and their staff make her feel. Any surgery carries an inherent risk of complications which may cause impediments in the woman's path to achieving her desired breast augmentation results.
She must feel completely comfortable with her plastic surgeon and their staff. Therefore, the patient must choose a breast surgeon whom she trusts and feels entirely comfortable with.
The patient should ask themselves the following questions:
How do I feel when spending time with this plastic surgeon?

Do I have trust in this plastic surgeon to guide me on effective and safe procedures?

Am I comfortable enough to openly ask this surgeon any questions or express concerns that I may have throughout the breast augmentation surgery process?

Will I be able to comfortably disclose my entire health history and behaviors to this breast surgeon?
Ask Questions during the Consultation
During the initial consultation with the surgeon, the patient should ideally go into the meeting with a ready list of questions. Some areas that the patient can seek answers from the surgeon during the initial consultation are:
Information on the surgeon's certifications and background

Surgical facility where the procedure will be carried out (ensure that the breast augmentation is performed at an accredited private surgery suite, surgical center or hospital)

Emergency procedures

Risks and complications involved in breast enhancement surgery

The number of breast augmentation procedures that the surgeon has undertaken in the past

Other alternatives for breast enhancement

Before and after images of previous patients (they may have more pictures to see in the office than what is available on the public website – these pictures on the site can be seen anywhere someone can gain Internet access which is lots of places to say the least)
If the patient feels that the surgeon is not transparent or forthcoming in providing her the necessary information on these aspects, she should step back and reconsider her choice of a plastic surgeon for her breast augmentation surgery.
Dedicated cosmetic surgeon Dr. Q receives patients from Palm Springs, Palm Desert, Rancho Mirage, and nearby areas across the horizon for breast implant surgery.
To learn more about the plastic surgery treatments and procedures performed by Dr. Suzanne Quardt (Dr. Q) please contact us at 760-324-2660. To learn more about Dr. Q's Medical Spa please visit drqmedicalspa.com