---
 Surgical Scrub Tech – Adriana Perry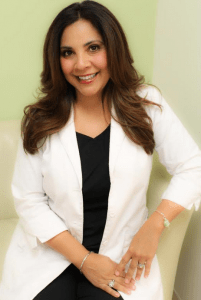 Adriana Perry has been in the Medical Field since 1995 when she first became a Medical Assistant/Phlebotomist. Landing her first job as a Medical Assistant she made the Coachella Valley her home after moving here from the small town of Banning. Her passion has always been Patient Care and most of all Surgery, so in 1998 she became a Certified Surgical OR Technician where she was soon hired and trained in the Main OR of Eisenhower Hospital for 4 years. With all her experience and skills she was then recruited by a Plastic Surgeon Group as a Private Scrub Technician First Assist. Adriana has over 15 years experience in Plastics, Cosmetic and Reconstructive surgery. She came to our Practice in 2014 when we opened our very own AAAASF Certified Operating Room where she became Dr Q's Right Hand Assistant in surgery.
---
Front Office Coordinator – Brittany Calhoun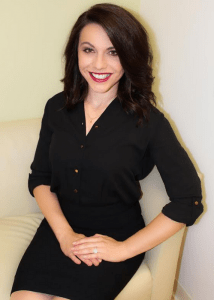 Brittany was born and raised here in the desert. She graduated from Cathedral City High School and has went on to continue her education. She is currently enrolled in online classes with Arizona State University where she will receive her Bachelors of Science Degree. She loves meeting new people and prides herself in giving every patient exceptional customer service which has made her a great addition to Dr. Q's staff. In her spare time, she enjoys spending time with her family whether they are out boating in Havasu or riding the dunes in Glamis. Her normal day-to-day routine consists of spending time with her fiancé, two dogs, and living an active and healthy lifestyle. With her busy life of being a full-time employee and full-time student she always manages to have a smile on her face.
---
Medical Assistant – Laura Loewenstein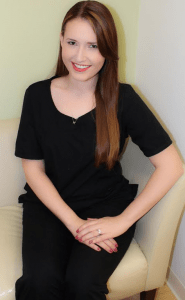 Laura is a local native born and raised in the coachella valley. Growing up, she frequented the local hospital where her mother worked as a registered nurse. She became enthralled with the medical field and knew early on that this was her calling. Before pursuing a career Laura played high school and college basketball which is still a passion of hers. After her athletic career came to an end she attended MA school and graduated in 2010. Laura's journey in the medical field began in dermatology and cosmetic surgery. Working in cosmetics she gained knowledge and experience that made her a great asset to Dr.Q's team. She is determined to finish her schooling and one day become a registered nurse.
---