May 14, 2020
Call today to schedule
your appointment (760) 324-2660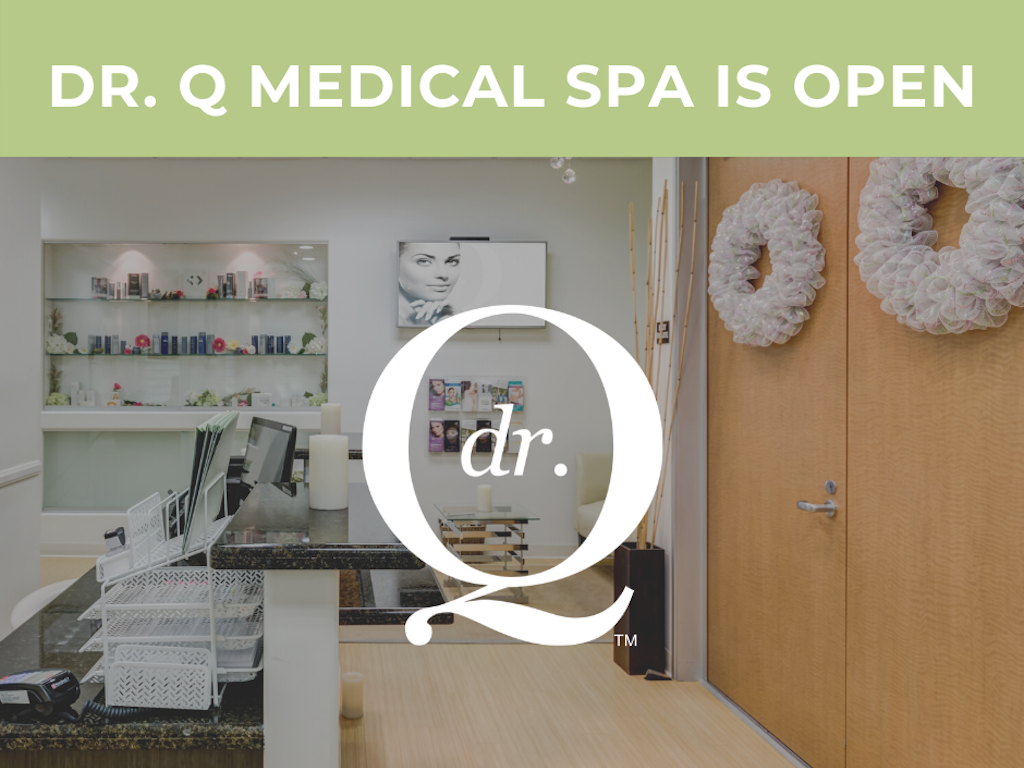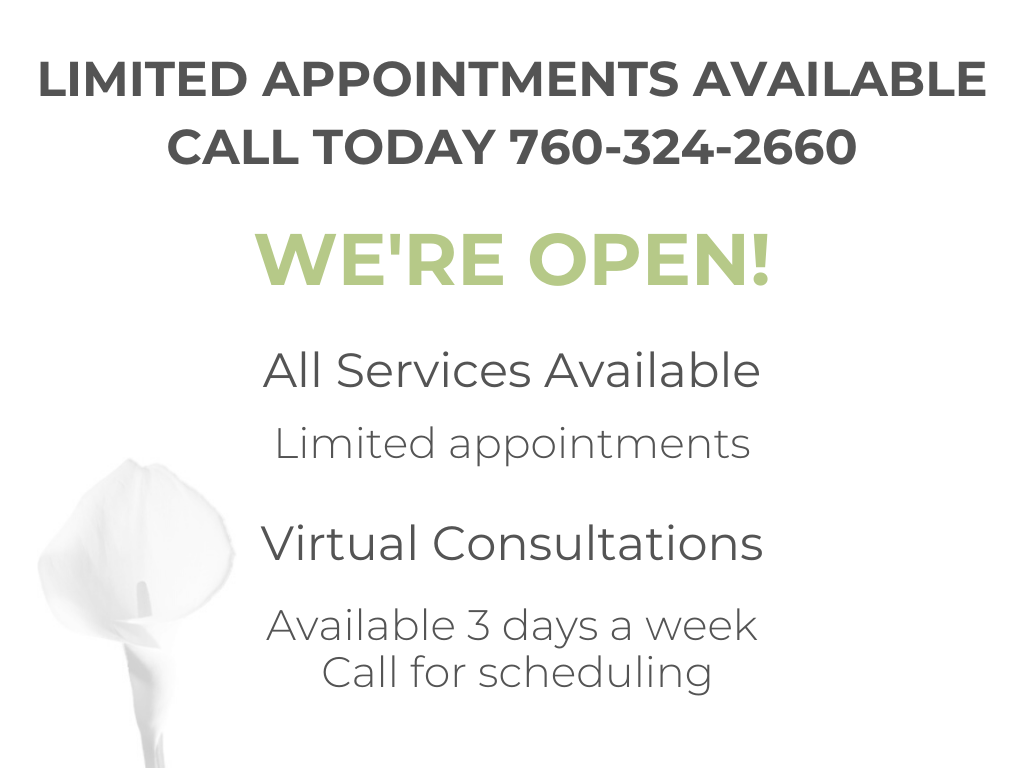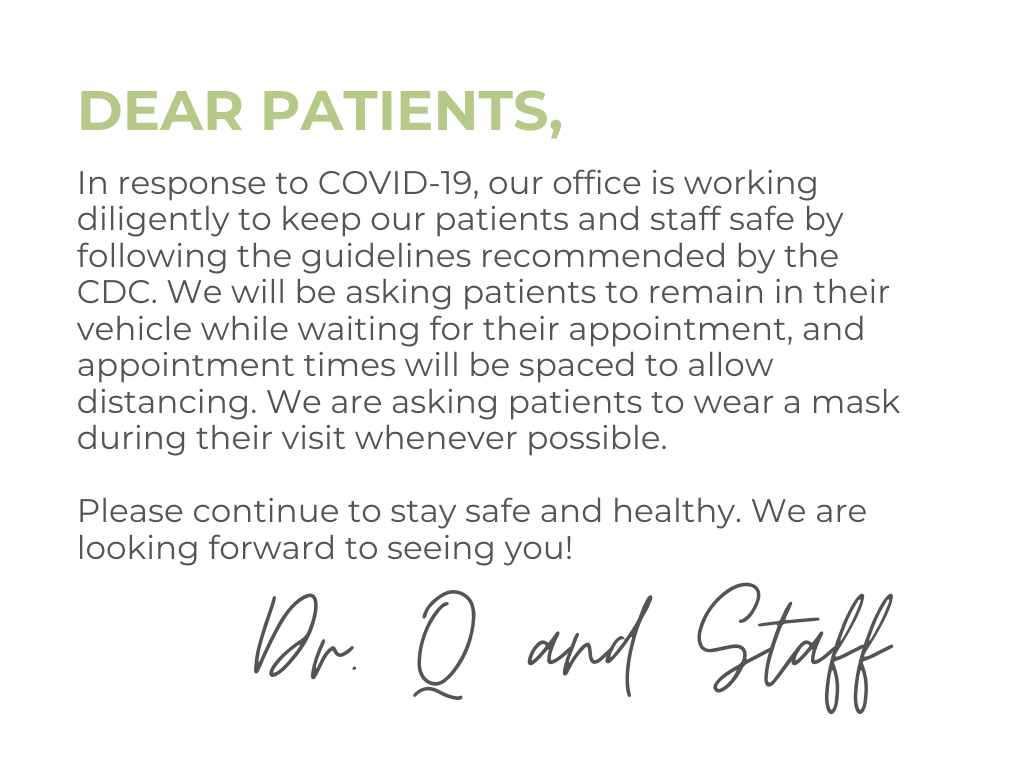 ---
March 20, 2020
Due to the current COVID-19 pandemic and Governor Newsom's latest statewide "Stay at Home" mandate… we will be closing our practice and medical spa for at least the next 2 weeks until notified of when we will be able to re-open our doors to the general public.
We will open our doors each Tuesday to see patient emergencies and fresh postoperative patients– you will be scheduled by Brittany for a time to be seen by Dr Q. Please know that we are taking all necessary precautions here in the office regarding sanitizing all surfaces in-between patients and practicing social distancing. If you have ANY respiratory symptoms, fever, or had recent travel or exposure to someone diagnosed with Covid-19 then PLEASE STAY AT HOME! We can discuss issues with you remotely via phone and/or email, FaceTime or Skype. If you already have a scheduled surgery date with us here at Dr Q Plastic Surgery- please consider your date to still be valid unless notified by us via phone, text or email otherwise- we are trying to keep the disruptions in the surgery schedule to a minimum to respect the time taken off by our patients- but need to remain compliant with all state and federal mandates. Be assured that if your surgery or in-office procedure was or is cancelled… we will do our very best to get you back on the schedule for ASAP. Feel free to contact our patient coordinator, Elayna at the following: elayna@drqplasticsurgery.com regarding any questions or concerns and she will get back to you in a timely fashion.
Patients interested in a Virtual Consultation can be scheduled by Brittany for a designated time to be arranged for as soon as possible with Dr Q. Please call us to (760) 324-2660 during normal business hours of 9am to 5pm to schedule a time with Brittany or email us and we will get back to you ASAP!
Please know that everyone's health and well-being is our number one concern and priority! However, we remain available to all of our patients via phone, email and other virtual means- and anyone with an emergent issue can be seen on a Tuesday! Since the guidelines and situation changes day to day… we shall update this notice periodically and keep you updated to our hours of operation, etc.
These are unprecedented times that require swift measures and a concerted effort on the part of everyone in the community. Thus, we thank you in advance for your understanding, support, and wish you and all your loved-ones nothing but health, and our very best wishes to stay well! Be well and continue to remain mindful, present, responsible and take good care of one another! We hope to see you again in person in the near-future!
Yours sincerely,
Dr Q and Staff at Dr Q Plastic Surgery